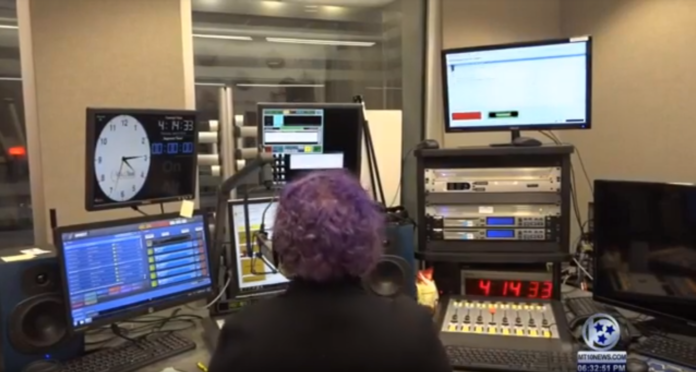 Eric Woolworth, MT10 Anchor and Reporter
The middle Tennessee radio station WMOT is known for its jazz and americana music, alongside its airing of NPR
But one of its best qualities is that MTSU students are getting the opportunity to learn from professionals with over 40 years of experience in the business.
"It is a great experience," said Olivia Floyd, a WMOT employee. "The people really care about the students and they really are about the work they are doing, and they are definitely plugged into the industry, so it is just a great opportunity for students."
Students working for WMOT are given unique opportunities– such as one intern being able to create her own gospel show.
WMOT anchor Jessie Scott explained, "Her semester was constructing a show, populating it with music. I think we maybe put 400 songs from the gospel cannon that goes back it to the 50's."
Many people are impressed with the station's long term success.
TAKE SOT TRT= :11 OUTCUE= "…IS PRETTY EXCITINIG"
Lower 3rd 2L: TOP LINE (WIT HUBNER) / Bottom Line (Underwriting Coordinator) TAKE SUPER @ 1:01
Wit Hubner, the Underwiting Coordinator, said, "It is pretty amazing really. I have been with several radio stations and none of which have come close to 50 years, so it is pretty exciting."
With WMOT's success, it has become a selling point for the university.
TAKE SOT TRT= :12 OUTCUE= "…AN N-P-R STATION"
Floyd said, "It definitely like impacted my decision to go to MTSU for sure, 'cause I haven't really seen that anywhere else at like a university where you can get hands on experience with an NPR station."