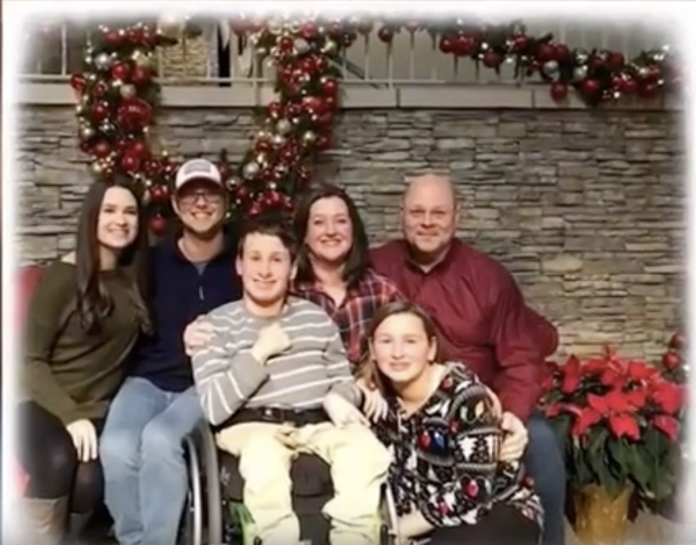 Eric Woolworth, MT10 Anchor and Reporter
On November 13, 2001, Caleb Adams and his family's lives changed forever.
"Me and my family went to the hospital expecting a completely typical baby boy to be born that day," Adams said.
But Caleb soon learned that his new baby brother's life was going to be anything but typical.
"On that day, Grant was born with Spina Bifida, and we would later found out that he would be diagnosed with Autism."
Spina Bifida is a rare birth defect that occurs around the lower part of the spine and causes many problems such as sores, bladder control issues, and often paralysis.
And at the time, Caleb didn't truly understand what this meant for him or his family.
"In the beginning, I was so young I did not care whether he was going to be in a wheelchair or whether he was going to be completely normal or not," he said, "I just wanted a baby brother."
But as Caleb grew older and saw the work of many special education teachers helping grant in school, the decision on what kind of career he wanted to peruse become crystal clear.
"I just saw the care they gave him, and I knew that I wanted some form of role in other people's lives to where I could help them."
And as a teacher, he hopes to show everyone that kids like Grant are no different than the rest.
"Even though Grant has special needs that people look at from the outside and see that he is different. He is just like any other kid. He likes to cut up and have fun and joke around and honestly be a jerk like every other other 17-year-old boy."
Caleb Adams is currently a junior and hopes to get a job at Grant's high school and be able to work alongside him.