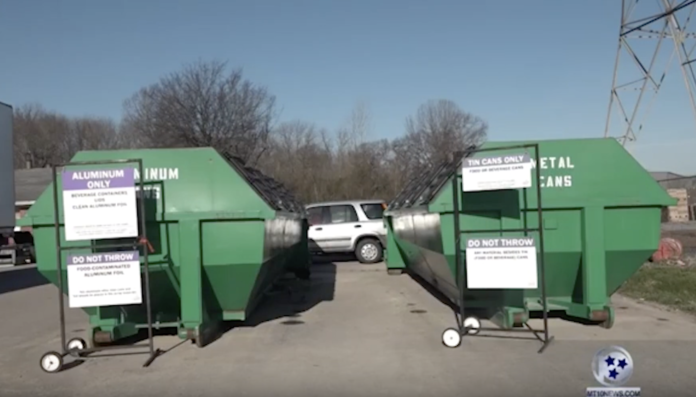 Cherilynn Mella, MT10 Anchor and Reporter
In the next few years, Rutherford County could become the first zero-waste county in the nation.
Rutherford County's biggest landfill, Middle Point, will be closing in the next six to nine years.
Where will the county's waste go?
County mayor Bill Ketron recently proposed a bill to build composting and recycling centers.
He said, "And I think we've come to the determination that this is probably the most economical way to do it turn our garbage into trash along with some heavy recycling the composting will take about 65 percent of the waste stream away."
Workers who handle recycling are on board and believe that this project could be successful if the community is willing.
Lower 3rd 2L: TOP LINE (WILLIAM JERNIGAN) / Bottom Line (Worker at Rutherford County Recycling Center) TAKE SUPER @ 0:31
"If people would just listen and try to do what he asks them to do," said William Jernigan, who works at Rutherford County Recycling Center, "I think that we'll have a success out of it."
Murfreesboro residents already try to recycle as much as possible by taking their recycles to centers nearby, but now a five dollar fee will be added to their water bill.
"Murfreesboro just recently put in a five dollar fee per month on to their water bill," Ketron explained, "so there's going to have to be some buy in and people are going to have to pay a little bit have some skin in the game by having to pay a fee, a users fee to handle their waste."
More trash comes from more than 26 counties in the state– which could be the reasoning for the waste issue in the county.
"We get more trash from other counties than we are from our own county," Jernigan said, "and I think that's why we are in the problems we are in."
This project could take about two years to finish.
The county plans on taking permanent measures soon.