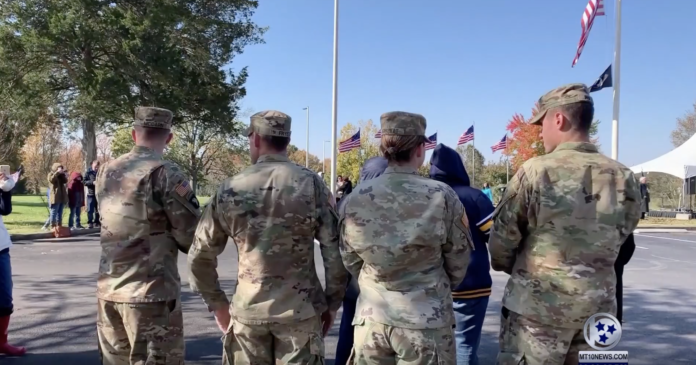 Veterans Day is a day to honor the men and women who are serving and have served our country.
For the past five years, the Murfreesboro V.A. hospital has put on the Veterans Day Parade.
Brandi Marjerus is a co-coordinator for this event. She said that she holds this parade close to her heart. "This event is particularly important to me because I am a veteran. My husband is a veteran. This is our way to continue to serve even though we are not in uniform anymore, and our way of giving back to the generations of veterans that have called this (Middle Tennessee State University's) campus home."
Many people spoke at this event, including the newly elected governor Bill Lee, who said, "We are just honored to be able to honor those who have served this country."
Julius Taylor, an army veteran who served from 1966 to 1968 and was honorably discharged after a car accident, said, "It makes me proud, just being an American and being a veteran. Being a veteran means so much to me. It has for years, and it will go on the rest of my life, because I appreciate, and I am so happy that I was a veteran. A proud veteran at that."
Many organizations participated in the parade. From local bands to R.O.T.C. groups, everyone got the chance to show respect to the veterans of the Murfreesboro area.
Cheyana Avilla reporting for Middle Tennessee News