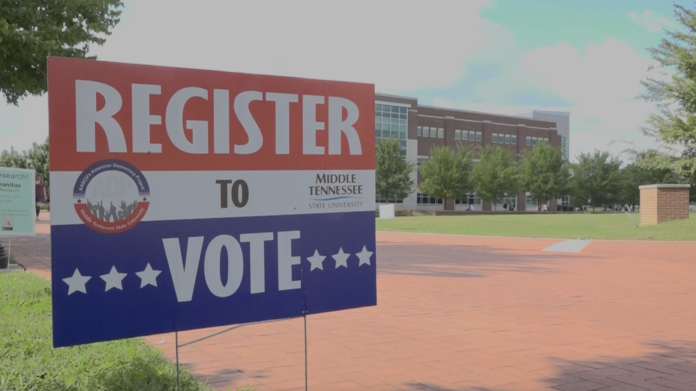 Students at Middle Tennessee state University had the opportunity to register to vote on campus. Hundreds of students took advantage of the registration booths that were set up around highly trafficked areas on campus.
Hayden Schimborski, an MTSU student, said, "It's not only your civic duty to vote, but it's important to make a difference in the community. You can't really have your voice heard if you're not really putting your voice out there."
MTSU professors advocated for students to register in order to vote on Election Day.
Dr. Mary Evins, a research professor with the MTSU Department of History, said, "The booths that we have out on campus are just a piece of work that we're doing. The university provost sent emails from the beginning of the semester asking every university professor to take 15 minutes in class and be sure that his or her students are registered to vote."
MTSU student Anthony Merriweather, said, "It's as simple as anything else you do through the university. It's just as easy as that. If you can register for college, then you can vote."
Students were able to stop by between classes to grab a donut, a button, and register to vote.
If you'd like to register to vote in the next election, visit GoVoteTN.com.
Megan Cole reporting for MiT10 News