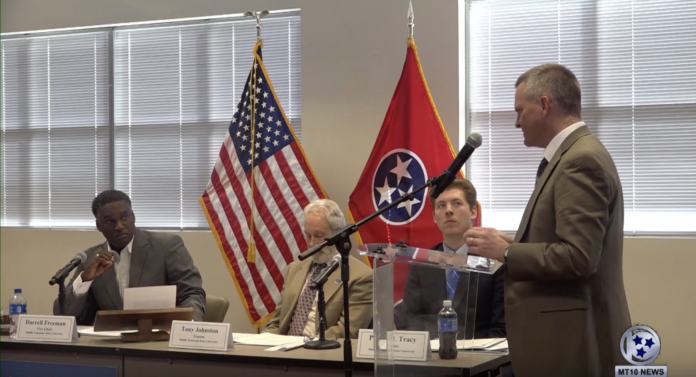 The Middle Tennessee State University Board of Trustees held a special meeting Tuesday to President McPhee's contract with the university.
President McPhee is paid $400,000 annually, and if his contract is approved by the board, he will be paid a $250,000 bonus at the end of his five years.
Vice Chairman Darrell Freeman said, "The Board (of Trustees) always wants to have your leader locked down for a while. That helps as we continue to grow and to improve graduation rates, to know that we have a leader on board."
The Board discussed finances, and how this contract would affect the university.
"We hired a consultant to do a nationwide study," Freeman said, "and we discovered that (McPhee) was at the bottom of the pay range, so we kind of moved him up to the middle."
The Board of Trustees will meet again on December 6 and either approve or deny the proposed contract.
If the contract is approved, President McPhee will become the longest-sitting president of of the university. The end of the five-year contract will be his twenty-third year as president.
Megan Cole reporting for MT10 News