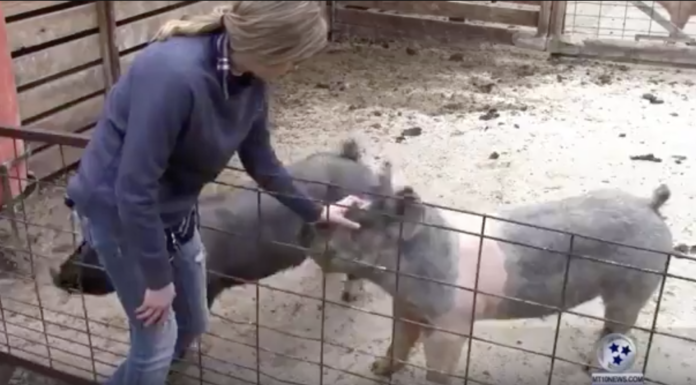 Terica Black, reporting for MT10
Circle S Farms is an eighth-generation farm for Lily Steed's family.
Throughout Lily's childhood, she has been a great help with her families farm.
With riding tractors and growing crops, tending to her families local general store, raising farm animals, growing Christmas trees, and hosting weddings, Circle S Farms has it all.
"I have such a passion for letting people know about agriculture," she said, "because thats what our farm strives for, is letting people get their hands dirty with their own products, because everyone wants to know where their food comes from."
Besides running the general store and playing with her dog, Sophie, growing strawberries has become a huge challenge for the Steed family.
"It does help if the ground is a little bit wet, because then the strawberries will take root better and more easy than they will in just a dry soot, but once you have September they grow actually very well through the winter."
The farm also brings in the Christmas spirit with growing Christmas trees.
"When families come we literally give them a hand saw. They come out here and pick whichever tree they want on the lot, and they drag it back in and we'll check it out and put it on their car."
Other than growing Christmas trees and packaging meat for the general store, Lily Steed has big goals to meet.
And those big goals include running for Miss Tennessee.
"Whether I get crowned Miss Tennessee or not, is to make sure that everyone around me knows the importance of agriculture and everyone around me knows that agriculture is important in my life. It's important in their life, and it's important in everyone's life, because agriculture truly is the back bone of the economy."