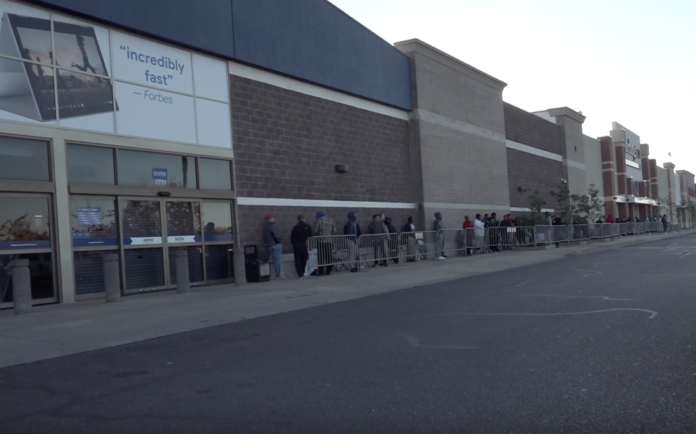 Black Friday and Cyber Monday deals had people scrambling for sales before the Thanksgiving dinner was prepared. Although those turkeys hadn't been carved yet, people were already lining up outside stores, trying to catch those Black Friday deals. Is it worth it?
Electronics were hot items this season. People camped outside stores like WalMart and BestBuy to get their hands on a new 4K television. Despite the high demand, stores like BestBuy only had less than 20 available.
Alex Spice, a shopper, had been waiting in line for a while. "(I want) a TV," he said, "and there's only a few, so I don't want nobody knowing."
However, with Cyber Monday becoming more and more popular, some say the Black Friday crowd has trickled down in the past few years.
Shopper Johnathon Griffin said, "(I've) probably been doing Black Friday shopping for the last eight years or so. It's a lot less crowded than it used to be."
Although there were a lot of Black Friday veterans hoping to make a few steals, there were also plenty of first-time shoppers hoping for the same thing.
Rookie shopper Raven Hemphill said, "First time doing Black Friday, and I'm looking to buy a TV. We (have been) in line for 30 minutes."
Peyton Hill reporting for MT10 News