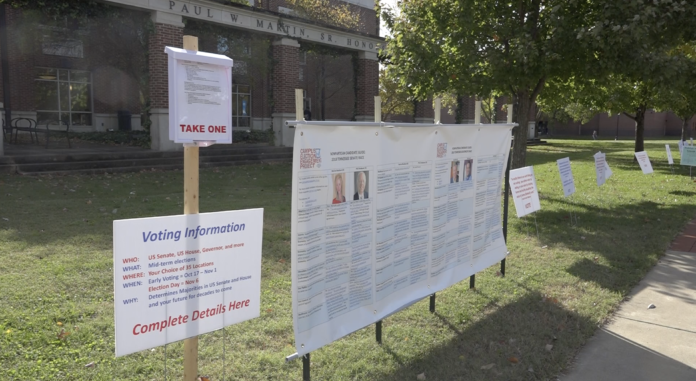 Polling numbers have been hot topic in this election. Many people question if they should trust the polls when going to vote.
Middle Tennessee State University professor and political analyst Kent Syler said, "Getting a good sample of who's actually voting is very, very difficult. So, I wouldn't put total faith in into the polls, but that's all we have."
Voters have said that they don't know if they can trust the polls anymore due to misinformation and the declining quality of polling data.
On RealClearPolitics.com, they chart the data of multiple polling sites and combine them to create a chart showing how candidates are doing in the polls.
The website shows the race between Marsha Blackburn and Phil Bredesen, and how the polls expect them to do during this election. It also includes information about Tennessee and their polling numbers.
MTSU student Peyton Hill said, "And they (the websites) are right, so we'll have to watch and see how correct they are right now. A lot of times, getting a correct poll means you're polling the right people."
During the 2016 presidential election, polls were widely off with who they estimated to win, rattling the public's confidence in preliminary polls for future elections.
Megan Cole reporting for MT10 News