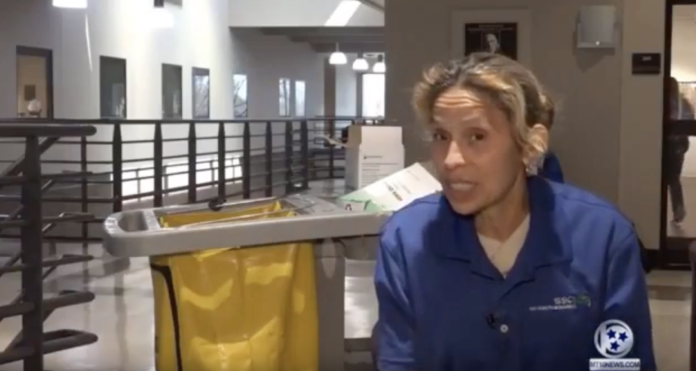 JR Smith, reporting for MT10 News
Meet Lili Lopez.
Talk to her for just a few minutes and you'll find she has a fondness of her heritage, and a love for her new life here in America.
Oh I just come from Belize 13 years ago," Lopez said, "Here, most people treat the people with dignity. And respect."
You'll also notice… she's very humble. In fact, she canned the idea for an interview when MT10 News first asked.
A janitor at MTSU, Lopez does much more and has a much bigger impact on people than she lets on.
"Mostly, I just have to check the restrooms and the base. In here, and the LRC too," she said."
For some reason or another, sometimes we forget to be thankful for the person who– for example– takes out our trash.
But luckily, here at MTSU, that was not the case.
Student Bernardo Mora said, "Well, it's important to acknowledge the people that really make a difference in our daily lives. I think that she's a big part of keeping the place running."
Student Cassedy Caudill agreed, saying, "If you're not recognized face to face sometimes, it doesn't feel like you're being recognized at all. Everyone deserves to be recognized for the things that they do that are helping others."
Recognition for an often thankless job; a job that for many seems anything but the American dream.
But for Lili, it's all about perspective.
"I'm talking about the United States because I'm here," she said, "and God put bread and milk on my table.
Miss Lili: a woman with an infectious love for her job and for others that perhaps we could all stand to learn from.