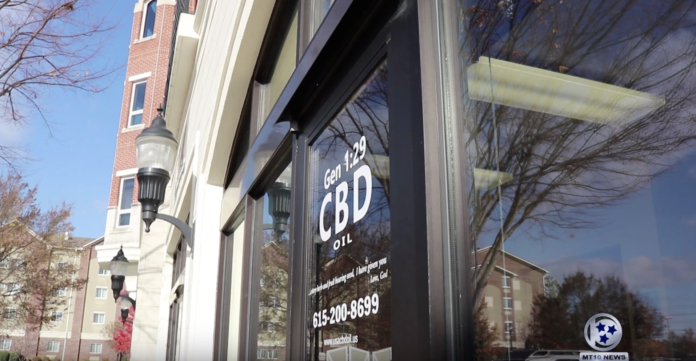 Adam Swanson is the owner of Genesis 1:29, a CBD oil shop here in Murfreesboro. CBD, or Cannabidiol, is legal in the US despite being a component found in cannabis plants.
"You can't get high (from CBD)," Swanson said, "you can't overdose, and it has no harmful side effects."
Genesis 1:29 sells a variety of CBD oils, including options for those worried about failing a drug test.
"(There are) two basic forms," Swanson said, "and that is a little bit of THC… all 85 cannabinoids in it. Then, we also have one that's only CBD. It's an isolate, so it's distilled out where it's only isolate."
This was Swanson's first year producing hemp plants. He produced close to 5,000 pounds of the plant on his local farm.
"I believe the plant life itself is given by God," he said, "We take and use those plants to sustain, strengthen and give life to our bodies."
He was inspired to get into the industry after hearing how it was helping his friends cope with pain.
"I have a pastor friend, a prayer partner… Both started using it and started telling me all the things it was doing."
Not only does Swanson preach about the benefits of CBD, but he also wants to share a message of love.
"God loves you," he said, "and this is one of those things that he's given humanity to express his love for us."
While he admits the products don't work for everyone, he has seen them work for many of his customers.
Austin Thompson reporting for MT10 News