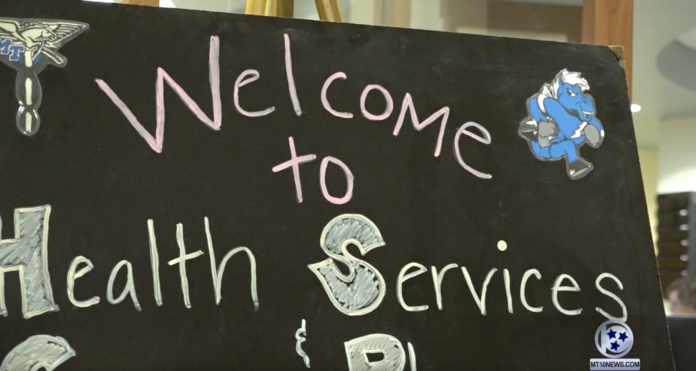 JR Smith, MT10 Reporter
What comes to mind when you think of the symptoms: body aches, fever, and chills.
If you guessed "the flu," you're correct.
Pharmacies like the one at MTSU have been extra busy lately for students that may have the virus and need medicine.
Others are there for the flu shot, and with flu season still going, clinics haven't stopped giving them.
MTSU student Dasia Ballard said, "I think that everybody should go get the shot whether you think that you can catch the flu or not, just to be safe, because it is a lot of bacteria."
But even with the shot, it's still a good idea to stay hydrated, and to wash your hands. Otherwise, it's possible to get the flu even with the flu shot.
"The flu shot is not 100% effective against anything," said Tabby Ragland, Director of the MTSU Pharmacy. "The flu, just like any bug or bacteria– it's a virus and it can mutate from year to year."
Morgan Auth, another MTSU student, knows this for a fact. He's recently been on a quest to not get the flu, but hasn't gotten the health results he was looking for.
"Years before I even got flu shots, and I never got the flu," he said. "And then the past few years, I did get my vaccinations. And both of those times, I did get the flu."
Doctors say it's still a good idea to get the flu shot, regardless of what your reason is for doing it.
MTSU student Rudy Peyrani said, "Cause my wife told me to get a flu shot."