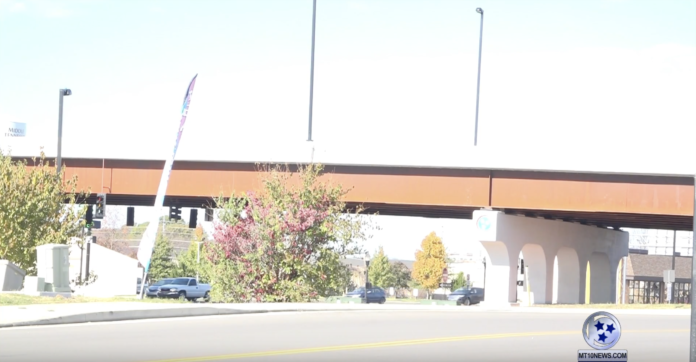 Typically bridges are named after people who've passed away, but Rutherford County mayor Bill Ketron believes that it would benefit the community to connect with the city and Middle Tennessee State University.
"To name it either Blue raider Bridge," Ketron said, "or True Blue Bridge to help that relationship between the town and the gown of Murfreesboro and MTSU."
He pursued the idea back in April, and plans to do more than just change the name. The name should be finalized by July 2019 after the Senate and House of Representatives pass the bill.
Ketron added, "And the, put the blue LED lights at the base of the bridge and just light it up, so when people come to town, they know that this is the home of MTSU."
Not only is Murfreesboro the home of MTSU, but it's also significant in the lives of individuals– like the Rutherford County mayor.
"I was the founder and the first president of the Blue raider Athletic Association," Ketron said, "and since I graduated out there, I'm 'true blue,' and I feel that is something I'm proud of."
Cherilynn Mella reporting for MT10 News