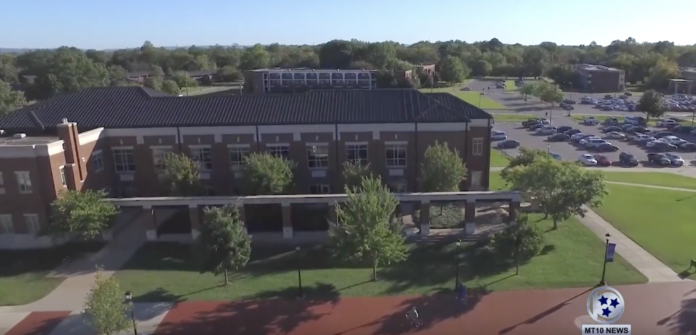 JR Smith, MT10 Anchor and Reporter
Last week, Tennessee governor Bill Lee gave his proposal for the upcoming state budget.
Governor Lee's plans could have a big effect on MTSU and its budget.
A campus that has over 21,000 students, over 2,000 full time employees and now they have one proposed budget that could affect both of those numbers.
Most important in the budget?
A salary raise.
There's a chance it could go up 2%.

Justin Gardner, a Faculty Senate Member, said, "I kinda think that when you've got someone who's being efficient, you really oughta reward them. So if the state budget can reward us for that efficiency, imagine how much more we could do."
Students might also love the proposed budgey– especially the ones in pre-med.
Why?
Well, not too long ago, MTSU formed a relationship with Meherry Medical College in Nashville, and this money could could allow for new discoveries for upcoming students.
As Basic and Applied Science dean Bud fFsher told us, "When you look at, Tennessee as a whole related to health care, it's nowhere near the top, and I think that the commitment by the state and by these two institutions to facilitate health care especially in rural areas is incredibly important."
There's also money in the budget for safety.
So what would that money go to?
Well, some students and parents think it should go to help call boxes like the one you see behind me.
But right now there's just a couple on campus.
They want many, many, many, more.
MTSU student Koura Wright said, "If there's a need for it, I think it's a good idea. I would wonder what the best way for the best way for the money to be allocated would be based on actual research on what helps with safety on campuses or in public spaces."
The budget specifically outlines that too– at least in part.
MTSU hopes to get exactly $213,900 to help prevent future vehicle thefts and hit and runs– both of which occurred in the latest MTSU crime log.
But overall, professors say the goal of this tight budge, with all it has to offer, is to just try and benefit those 21,000 plus students that attend here.

MTSU professor Sean Salter said, "At the end of the day, the main question is is this going to be good for students. And if the answer is yes, we kinda have to find a way to pay for it somehow."